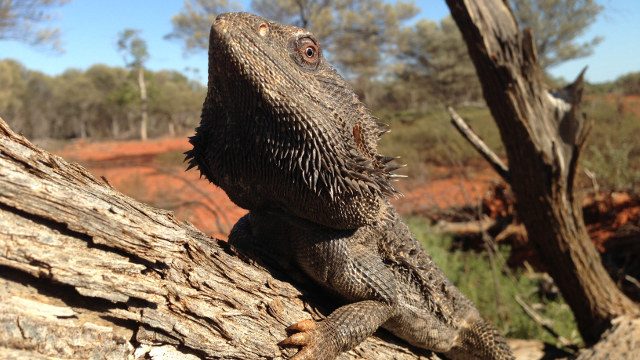 Genes' intron retention may be behind sex reversal in reptiles at high temps
Australian central bearded dragon embryos, which under normal temperatures would hatch as either male or female, all hatch female regardless of their chromosomes when exposed to high temperatures, raising concerns that climate change could result in a change in the sex ratio of reptiles. Researchers say the sex reversal in the males' chromosomes occurs when the genes JARID2 and JMJD3 retain their introns.
Elk become more cautious with age, learn to avoid hunters
The older elk get, the more savvy they become when it comes to avoiding hunters and recognizing different kinds of weapons, adapting their behavior depending on whether it's bow season or gun season. Researchers used GPS tracking collars to monitor nearly 50 female elk, following their movements for six years, noting that they became more cautious with age.
Surface melt larger than Texas observed in Antarctica
A melt bigger than the state of Texas was discovered on the surface of Antarctica. Researchers say this kind of melting, which is not driven by the ocean, could be a sign of things to come as a result of global warming.
Magma underneath volcanoes is solid until right before eruption
Most of the magma resting beneath Earth's volcanoes is solid, becoming liquid shortly prior to an eruption. The finding could help scientists better predict when eruptions will occur.
Mutant fungi developed as a killer of malaria-bearing mosquitoes
Scientists have genetically engineered the fungus Metarhizium pingshaensei with spider and scorpion venom to be used for killing malaria-carrying mosquitoes. The fungus was tested in a study conducted in Burkina Faso and was found to be more effective and more fast-acting in killing insects while also halting their feeding process, thus impairing their capability to become malaria vectors.