Social networks and risk behaviors of adolescents and young adults
Author: Martha R. Villabona works at Subdirección General de Cooperación Territorial e Innovación Educativa of the Spanish Ministry of Education and Vocational Training, where she coordinates the area of multiple literacies.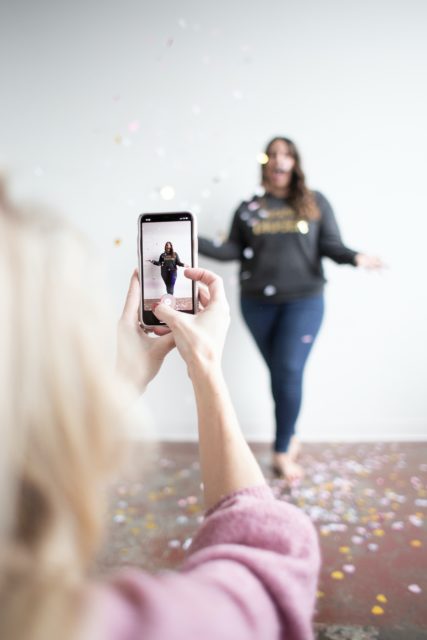 Social networks and digital platforms allow adolescents to interact with each other and to develop and maintain positive interpersonal relationships and support networks that are critical in their development. In general, teens benefit from socialization opportunities such as keeping in touch, sharing images, or interchanging ideas. In addition, social networking encourages participation, creative expression, and diversity.
A survey 1 of 21,964 children aged 9-16 in 19 European countries found that two thirds of children (66%) use social networks every week. The percentage of those reporting daily or frequent visits to social networks ranged from 38% in Spain to 73% in Serbia. Sixty percent reported that they feel safe when being online. However, it does not mean that they are safe.
Adolescents are exposed to online content that can influence negative risky behaviors and this carry psychosocial consequences such as depression and anxiety, which can lead to self-destructive behaviors such as substance abuse or unsafe sex practices. Although the evidence is limited, exposure to pornography on the web might be associated to earlier sexual debut and multiple sexual partners. This does not mean that all adolescents are seeking or being exposed to sexual content online, however we should note that there may be such implications for offline sexual behavior.
Another interesting finding in recent studies looking at risky behaviors is that 15- and 16-year-olds have more contact with strangers than younger teens. In addition, older children encountered these internet contacts face-to-face. Although many of these adolescents (70%) reported that they were happy after they met these strangers face-to-face, this might be concerning.
In the current literature available, we find within this specific teenager population that a large offline and more interconnected network of friends is related to less substance use; this finding might imply being more offline socially integrated might limit substance use. Also, if we analyze current studies looking at the density of online social networks and their size affecting certain behaviors such is consumption of alcohol and unprotected sex practices, it suggests that the denser and broader online networks are associated to riskier behaviors.
A recent study 2 conducted with adolescents aged 13-15 years investigated whether time spent on social networks is longitudinally associated with alcohol consumption. The research was conducted over four years, in each of which a questionnaire was sent to the participants. Of the 3430 respondents in the first year, only 40% responded to the four questionnaires. Among the results, it is worth noting that during the first year consumption was low, but increased with each year; there were positive correlations between alcohol consumption and sensation seeking and between sensation seeking and the time spent on social networks. There were also positive correlations between alcohol consumption and time spent on social networks. The study also examined gender differences, but these were not significant, even though women spent more time on social networks.
The researchers explained these results from the social learning theory, according to which, from observation and imitation of behaviors, adolescents can be initiated into alcohol consumption or increase its use by being exposed to content on social networks, viewing parties and drinking alcohol that could influence them to do the same.
As is the case with alcohol consumption, the practice of unprotected intercourse by adolescents and young adults, may partially derive from the influence of social networks and other digital communication platforms in their decision-making. This likely causes them to engage in risky sexual behavior. The search for sexual identity and exploration of sexual relationships begins in adolescence and increases during young adulthood. In addition, during the latter stage they often engage in casual sex practices and the influence of peers on sexual behavior is key to understanding individual behavior. Evidence suggests that when young people are exposed to sexual content on social networks where their peers also participate, they tend to think that peers are engaging in similar behaviors and are encouraged to do the same. A 2016 study 3 conducted with nearly 1700 young people aged 18-24 years found that functional and structural characteristics such as density and number of links in online social networks are associated with riskier sexual behaviors. This study showed men with denser networks both online and offline were more likely to engage in risky sexual behaviors compared to those with fewer offline networks
In contrast, just as offline and online social networks can influence decision-making to engage in risky behavior, social networks themselves can serve as a platform to promote positive behaviors it can serve to implement on prevention campaigns to diminish such behaviors 4. Online social networks would make it possible to reach wider audiences to disseminate health education and promotion campaigns and have a positive effect on these generations.