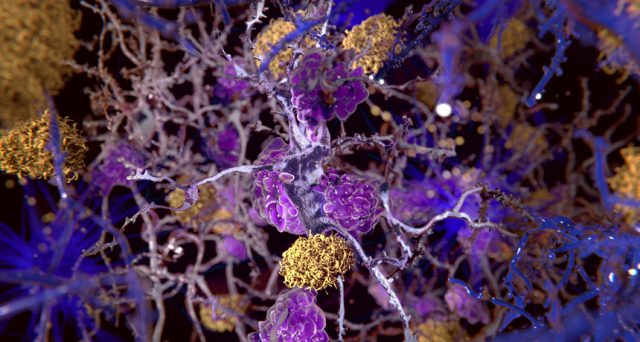 Mussels all over world show signs of plastic ingestion
Microplastics are showing up in mussels around the world, including in the Arctic, and they may be making their way into human diets.
Inflammatory protein found to attract amyloid-beta buildup in brain
Large lumps of the inflammation-related ASC protein attract amyloid-beta, the protein that gathers in the brains of Alzheimer's disease patients. Researchers say the finding could lead to treatments to prevent the buildup of amyloid-beta.
The importance of dietary intervention in treating diabetes
Providing dietary interventions is the best way to help patients with type 2 diabetes. Researchers reviewed thousands of studies spanning 42 years and found that providing healthy meals and getting regular help from dietitians helped change the behavior of type 2 diabetes patients and generated the best results among various interventions.
Water-seeking rocks may have dried out Mars
Parched mineral-rich rocks on Mars likely sucked up what remained of the planet's surface water into its mantle after the Red Planet lost its magnetic field roughly 3.7 billion years ago.
Life expectancy for Americans dips again
Overall life expectancy in the US has dropped from 78.7 years in 2015 to 78.6 years in 2016, marking the second straight year of decreases, according to the CDC, with heart disease and cancer as the leading causes of death. While the life expectancy for women stayed flat at 81.1 years, it dropped 0.2 year for men to reach 76.1 years.