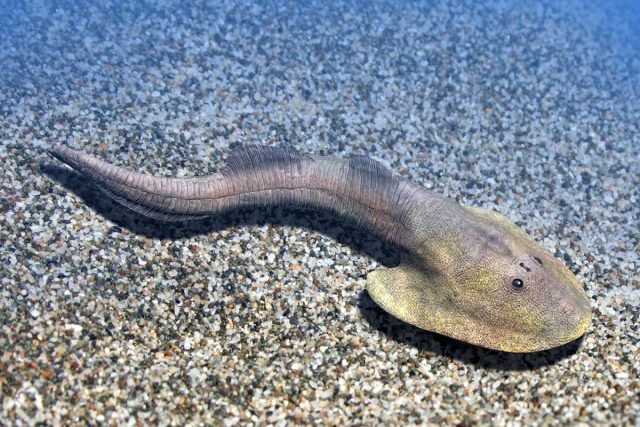 Shallow waters helped diversify early vertebrates
Researchers gathered almost 3,000 records of early fish fossils and put them into a database that helped them learn how the creatures diversified. "We found that all vertebrates, from the first jawless forms to sharks and bony fishes, originated in very restricted shallow waters hugging the coastline," said Lauren Sallan, lead author of the study.
Wild mice pass microbiomes through generations
The microbiomes of wild mice are passed down from generation to generation. Researchers collected wild mice, paired them up, tracked their gut microbes and found very little change through 11 generations.
3D-printed transmission gives robotic arm speed and strength
Researchers used physics principles to create a robotic prosthetic arm that is both fast and strong, compared with other prosthetic limbs that typically have just one of those attributes. A 3D-printed transmission that includes a trigger mechanism and a cylinder made of polyurethane composite works so well that the arm can catch and crush a can, just changing gears.
Gene therapy shows promise in Parkinson's disease patients
An experimental gene therapy delivered to the brain surgically through an adeno-associated viral vector appeared safe and reduced the need for medication in a clinical trial involving Parkinson's disease patients. Researchers reported that the therapy improved motor scores and "on" and "off" time in the small, open-label clinical trial.
New laser technique could improve satellite communication
Scientists could possibly communicate better with satellites on cloudy days through an ultrafast laser technique that may eventually contribute to quantum communications networks. The technique involves an initial laser shooting a hole through cloud cover to pave the way for a second laser to deliver information through that hole.