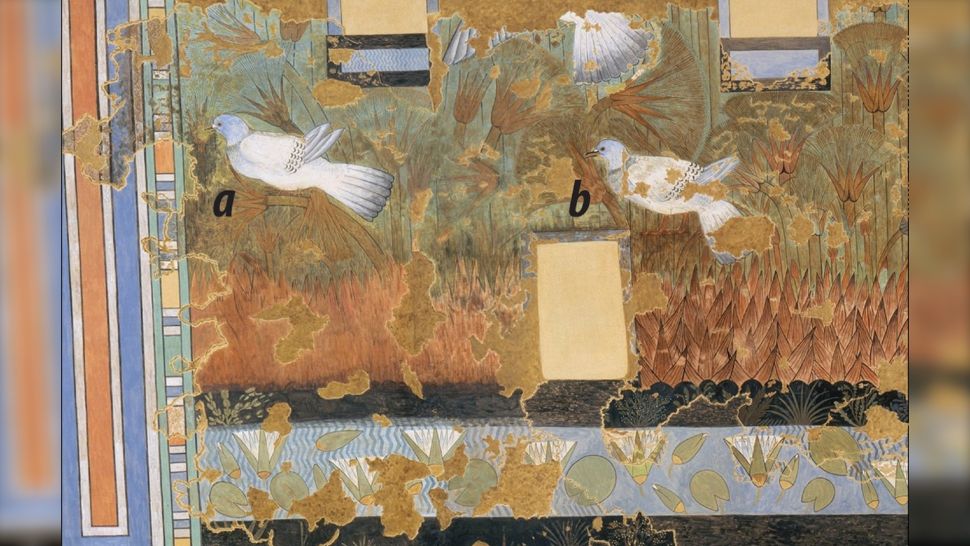 Astronomers identify 2 planets as possible water worlds
Using data from the Kepler, Hubble and Spitzer space telescopes, astronomers have identified two exoplanets orbiting a red-dwarf star 218 light-years away suspected of being made mostly of water. "It is the first time we observe planets that can be confidently identified as water worlds, a type of planet that was theorized by astronomers to exist for a long time," said study co-author Bjorn Benneke.
Full Story: ScienceDaily
Gravitational wave ripples may reveal black hole contents
Albert Einstein's theory of relativity posits that singularities populate the center of black holes, a place of infinities that doesn't allow math calculations. But as the study of space-time ripples that occur just after the gravitational waves from black hole collisions moves beyond the nascent stage, it holds the promise of finally learning what's inside black holes.
Full Story: Live Science
Skeletons in Germany offer insight into medieval diseases
Researchers examining the dental genetic material and skeletal remains of 70 bodies buried between the fifth and eighth centuries in a German cemetery found that more than a third had an infectious disease at the time of death, including hepatitis B, parvovirus B19, smallpox or leprosy, according to a study published in Genome Biology. Climate change led to crop failures and famine during the sixth and seventh centuries, which may explain why so many people were afflicted by a number of illnesses, said co-author Ben Krause-Kyora.
Full Story: Live Science
Appalachian spring starting earlier
New leaves are appearing earlier along the northern parts of the Appalachian Trail because spring is starting earlier at six to 18 days on average in the region, according to scientists who reviewed satellite climate data and other sources. "The northern part of the study area is much more greatly affected by increasing temperatures than the central and southern part," said the study's lead author, geographer Claire Jantz, who explained that high weather temperatures must occur before the first leaves can bloom.
Full Story: Eos
Birds in ancient Egyptian mural identified
Researchers have been able to identify the species of nearly all the birds depicted in a 3,300-year-old Egyptian painting discovered 100 years ago on the walls of a palace around 300 kilometers south of Cairo, according to a study in Antiquity. The images of rock pigeons, a pied kingfisher, a red-backed shrike and a white wagtail "are remarkable, even in the wider context of ancient Egyptian art, as an example of the close observation of the natural world," says co-researcher Christopher Stimpson.
Full Story: Live Science