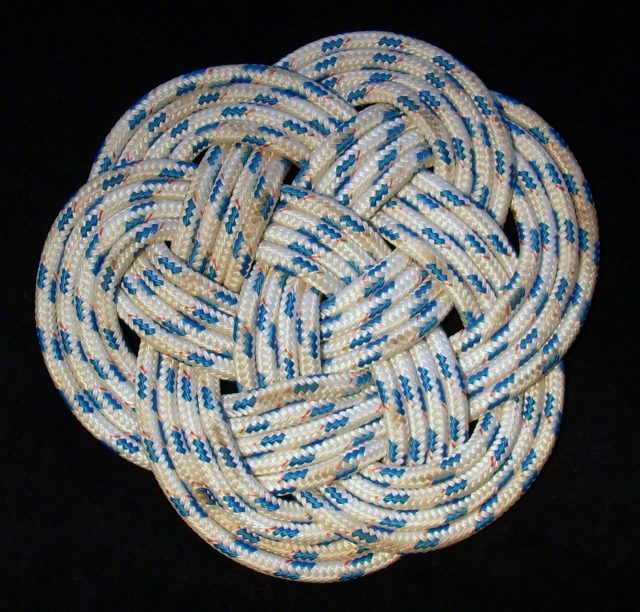 Proteins are sophisticated machines that perform most of our cellular activities. Proteins are codified in the cellular DNA and synthesized as linear chains that need to get properly folded in a 3D structure to become functional. This state is named native structure.
Several perturbations can challenge the native structure of the proteins converting them into dysfunctional and misfolded proteins. In this misfolded state, proteins present "sticky" patches that bind unspecifically to other proteins, forming a huge net of protein aggregates, a process that is highly toxic to cells.
Among the perturbations that lead to protein aggregation are the oxidative stress, heat shock, mutations and aberrant protein turnover.
In humans several diseases are associated with increased protein aggregation, notably Alzheimer. However, little is known about how human or other animal cells deal with those protein aggregates. In lower organisms like bacteria, plants or fungi, a network form by Hsp70 and Clp proteins are able to unravel the protein aggregates turning them back into functional proteins. However animal cells lack Clp proteins, essential partners of this network, raising several questions: Are the animal cells able to unravel protein aggregates? Which proteins perform that activity?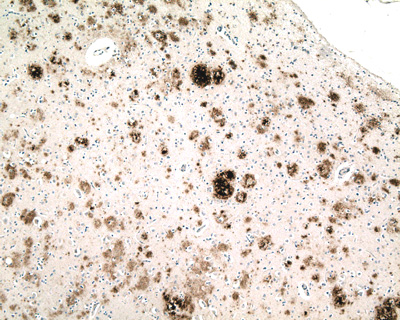 In 2006 Cohen and colleagues demonstrated1 that animal cells, under certain stimuli, are able to unravel/disaggregate the protein aggregates form by Ab42, a notorious precursor of Alzheimer disease. However the proteins responsible for this activity were unknown.
A few months ago, the group of Prof Bernd Bukau from Heidelberg (Germany) published a key study2 in EMBO Journal that unveiled the identity of the protein network that repairs protein aggregates in animals.
The authors assumed that the repair network in animal cells would use Hsp70 proteins, a highly conserved group of proteins that assist protein folding in all known organisms3. A surprising finding of this study was that animal cells do not require a protein similar to the bacterial or fungi Clp to perform the activity. Instead Hsp70 proteins perform the disaggregation process in coordination with a poorly study group of related proteins named Hsp110 proteins (Apg2 in humans).
In their paper, the authors demonstrate that Hsp70 and Hsp110 proteins are able to recover functional proteins from aggregates in vitro, in an animal model and in human cultured cells.
In lower organisms Hsp70 proteins initiate the aggregate reactivation. They are followed by Clp proteins, which bring the partially reactivated proteins through an internal hole, like a thread through a needle, in a process that is not fully understood (Winkler et al, 2012). According to the author's data, in animals Hsp110 proteins assist to the Hsp70 enzymatic activity, which is the sole carrier of the reactivation process. The evidence presented by the authors suggests that Hsp110 proteins regulate the energy flux of Hsp70 proteins (nucleotide exchange). However the molecular mechanism that enables Hsp110 proteins to transform Hsp70 proteins into disaggregating machines is still unclear.
The authors also provided evidence of Hsp110 proteins localize together with protein aggregates in human cells. Moreover they showed that animal models (C. elegans) lacking Hsp110 activity were unable to reactivate protein aggregates and had reduced lifespan upon heat shock (Figure 2), a well known cellular stress that leads to protein aggregation.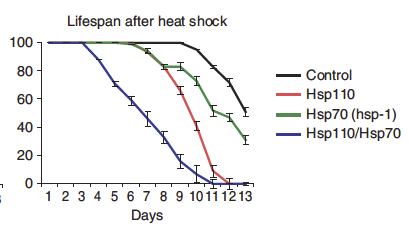 Overall, the scientists described a novel protein network in animal cells that is able to reactivate protein aggregates. Whether these proteins are involved in the disaggregation of disease-associated protein aggregates in humans is still unclear. To this point is important to note that a member of the Hsp110 protein family has been described4 to localize together with a specific type of protein aggregates named amyloid inclusions, which, as described above, play a critical role in Alzheimer's disease progression.
Thus, the author's discoveries offer a new approach to study protein aggregate-related diseases. Further studies may shed light on the cellular mechanisms that prevent and unravel those undesirable protein knots in the context of human disease.