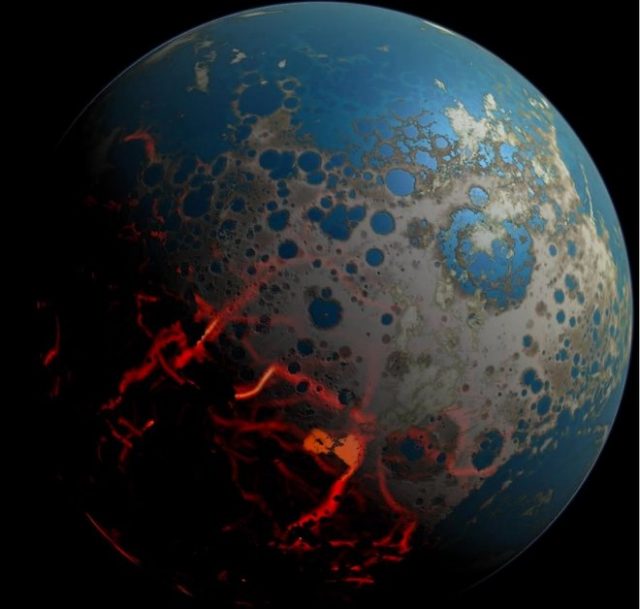 Early plate tectonics likely played role in Earth's oxygen event
The early days of plate tectonics may have contributed to the Great Oxygenation Event. "It was likely a combination of many of these mechanisms, including subduction, that allowed O2 levels to rise and be maintained for the rest of Earth's history," said study co-author Megan Duncan
Cross-cultural studies suggest homosexuality may have genetic factors
There may be genetic factors that result in homosexuality in men, according to studies conducted in Mexico, Canada and Samoa. One study that focused on Mexico's third gender links higher levels of separation anxiety in childhood to sexual orientation, saying that the anxiety has biological underpinnings, and along with similar studies in Canada and Samoa, the findings suggest that homosexuality is genetic.
Primitive human bones thought to be 3 million years old are much younger
Skeletons of the primitive human species Homo naledi found in a South Africa cave are about 200,000 to 300,000 years old, much younger than previously thought. Initial findings had suggested the skeletons could have been up to 3 million years old, but a new dating analysis suggests otherwise.
Modern pollutants found in samples of ancient groundwater
Deep wells of ancient groundwater can fall victim to pollution. Scientists searching for fossil groundwater tested 6,455 wells worldwide and found traces of the common modern pollutant tritium, a radioactive hydrogen isotope spread during nuclear bomb tests, in about half of the wells with ancient water.
Obesity tied to increased type 2 diabetes risk in children
Children with obesity have an almost four times increased risk of developing incident type 2 diabetes before reaching adulthood, compared with those with a normal body mass index. UK researchers used a cohort of 369,361 children ages 2 to 15 and found a 1.6-fold increase in diabetes risk for every 1 standard deviation increase in BMI z score.