Glutein-free and casein-free diet in autism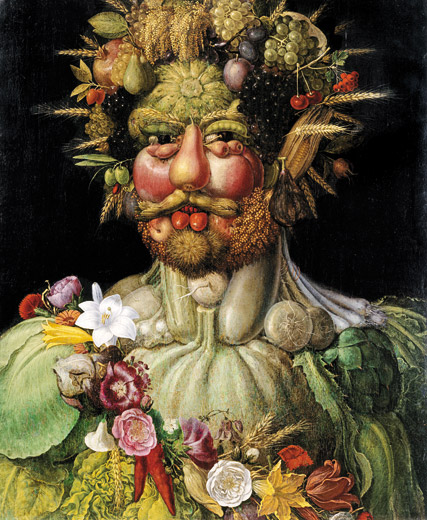 Families with members with autism spectrum disorders (ASD) are easy prey for scam artists who offer them magical solutions and therapies not backed by science. Many of these pseudotherapies are included in the so-called alternative medicine, a misnomer because they are not medical treatments and do not meet the same criteria required of a medicine: that demonstrates in clinical studies that it is reasonably safe and effective. If they were safe and effective treatments, they would be incorporated into the medical therapeutic arsenal, which is why these pseudotherapies are either dangerous or ineffective, or both. Some of these treatments discussed are restrictive diets, those that leave out some normal elements of the diet, in particular dairy products (casein) and/or foods with gluten. Another option is food supplements, adding things to the diet, from relatively harmless vitamins to clearly dangerous ones, such as chelating agents.
An article published in 2019 1 has studied the prevalence of these diets in children with ASD aged 4-17. A total of 210 participants were recruited from a variety of sources to complete a questionnaire. Primary caregivers provided information on current use of restrictive or supplemental diets. The researchers assessed the proportion of children using these supplements, the types of supplements used, the reasons for use, perceived safety, and the demographic factors associated with use (e.g., income, parent education, severity of disorder). Seventy-five percent of children with ASD took supplements such as multivitamins (77.8%), vitamin D (44.9%), omega-3 fatty acids (42.5%), probiotics (36.5%) and magnesium (28.1%). Information was also recorded from several supplements, such as adrenal cortex extract, in which the safety of the product has not yet been demonstrated. The gluten-free diet was the most common restrictive diet followed by those restricting the use of any food (14.8%). Healthcare professionals were the most frequent source of information regarding supplements; however, 33% of parents indicated that they did not inform their physician of all supplements given to their children. In conclusion, the use of supplemental therapies in children with ASD is widespread and the need for more public health education about the questionable safety and efficacy of these pseudotherapies is evident.
Among the restrictive diets, the most common are those that avoid the consumption of gluten and/or casein. It is quite common, in the United States up to 20% of preschool children used or had used a restriction diet. The gluten-free and casein-free diet has received dozens of studies without reaching a consensus on whether it has any advantage for affected people although it is clearly more expensive and uncomfortable than normal diets.
The first evidence of certain benefits of gluten- and casein-free diets appeared in the early 1990s by a Norwegian team led by Knivsberg and Reichelt. They followed 15 patients for one year and then for four more years. They found an improvement in some behaviors and a decrease in urinary peptides resulting from gluten and casein metabolism. At the same time Whiteley and Shattock in the UK published similar results with behavioral scales in 22 children who were followed for 5 months on a gluten-free diet, although there were no significant changes in urinary peptide levels.
However, these studies had serious limitations: they were not randomized or blinded, raising doubts about their results. Subsequent studies with more volunteers showed positive effects at the beginning of the intervention but after a few months the children stopped improving and stabilized. Other groups reported improvements in nuclear symptoms of autism: communication and language, stereotyped behaviors, motor coordination, hyperactivity, self-harm and a decrease in epileptic seizures and gastrointestinal symptoms. In contrast, the latest studies find no improvement in any of the behaviors and the reviews carried out recommend caution regarding the use of diets.
A recent study 2 has decided to address this situation, analyzing the behavior of children and adolescents with and without diet, as well as the possible association with the urine concentration of casomorphine. Casomorphine is an opioid peptide derived from the digestion of casein, a protein present in milk. When casein is fragmented with digestion, peptides are generated and some have shown demonstrated biological activity in cells and laboratory animals but there are no conclusive data on its possible effect in humans.
González-Doménech's group has made a study to try to reach conclusions in this subject. They recruited 37 volunteers for this study and each of them consumed a normal diet, which included products with gluten and casein, for six months and a diet free of gluten and casein for the following six months. The order of intervention, whether the first six months were normal diet or gluten and casein free, was established at random. Patients were evaluated at three points: at the beginning of the study, after the normal diet and after the gluten- and casein-free diet. Questionnaires were used to track diet adherence and behavior and measured urine casomorphine concentrations. No significant changes in behavior were seen after diet and no association was seen between urinary beta-casomorphine concentration and diet. Therefore, the conclusion is that a gluten-free casein-free diet maintained for half a year does not generate noticeable improvements in behavior. There are doubts about whether a longer follow up would allow to find any difference or if there could be a subgroup of people where changes were found but nowadays it is purely speculative.
References
Trudeau MS, Madden RF, Parnell JA, Gibbard WB, Shearer J (2019). Dietary and supplement-based complementary and alternative medicine use in pediatric autism spectrum disorder. Nutrients 11(8). pii: E1783. doi: 10.3390/nu11081783. ↩
González-Domenech PJ, Díaz Atienza F, García Pablos C, Fernández Soto ML, Martínez-Ortega JM, Gutiérrez-Rojas L (2019) Influence of a Combined Gluten-Free and Casein-Free Diet on Behavior Disorders in Children and Adolescents Diagnosed with Autism Spectrum Disorder: A 12-Month Follow-Up Clinical Trial. J Autism Dev Disord ;10.1007/s10803-019-04333-1. doi:10.1007/s10803-019-04333-1 ↩